The Economic Benefits of Getting Rural Internet
Living in a rural community can make it feel like you're separated from the rest of the world. A lot of the time, this can be a good thing. Who needs the hustling chaos of city life? Not to mention the traffic, pollution, and crime.
Things move a little slower around here in Essex County, and that's just the way we like it. But when it comes to rural internet options, we can't afford to move slowly. You might not put much of a priority on casually surfing the web. After all, why do you need to check Facebook just to see more funny cat memes?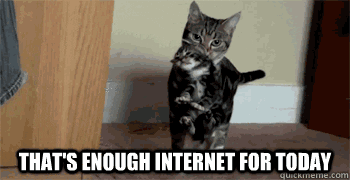 But the internet can be a valuable tool for all sorts of things from paying bills online, to school research and even finding that rare item online through e-commerce sites. Sluggish dial-up internet service can be painfully slow and make you want to rip your face off waiting for things to connect. Especially if you are in a hurry to get something done.
 
Not to mention if you run a business from a rural Essex County Location. Slow internet simply won't so, and can rob you of potential business as you struggle to get things done.


It can keep your children from a first-rate education. 
 
It can even keep you from finding a good job.
The List Goes On...
 
In this article, we're going to talk about how to get Free Rural Internet in the County and explore all the economic benefits of getting a reliable high-speed rural internet in Essex County Ontario.
 
High-Speed Rural Internet Opens up your World
The hardest part of any business is finding new customers consistently. You could have the best service in the world, but if no one is buying from you, it's not going to matter. Nothing happens until a sale is made.
 
Compared to the city, rural areas don't have the population density to support many small businesses. However, a rural high-speed business internet package makes that a moot point.
 
Let's say you restore and sell antiques. You are going to have far fewer people stepping foot in your store than a shop in the big city. With many online resources like E-bay, Facebook Marketplace,  and Kijiji to sell your antiques. Welcome to the worldwide marketplace.
 
Or maybe you're a dairy farmer deep in the heart of the country. You make the most delicious cheese anyone has ever tasted. But because of your remote location, you're probably losing out to other farmers closer to urban Farmer's Markets.
 
But you don't have to lose customers to geography anymore. You can connect to the world with a https://www.wavedirect.net rural internet connection.
 
Internet marketplaces bring customers to you, opening up revenue streams that your remote location closed off. In fact, 80% of Canada was involved in some form of Online Shopping way back in 2010, here are the numbers...
Online customers search for products and services by keyword. That means you don't have to miss a sale just because your dream customer lives in New York City. You can now connect with them online.
 
If you do any business online, it pays to get the fastest service available to you. After all, faster internet allows you to process orders faster, which means you can serve more customers. The proof is in the numbers, just fast forward to the money spend in Canada in Ecommerce or e-retail sales from 2017 to 2023 (Projected):
High-speed Internet can Improve your Children's Education 
Once upon a time, your education was only as current as of the books in the school.
 
This is no longer the case. 
 
Thanks to constantly updated resources and online curriculums, the internet offers fast access to current information at the touch of a button.
 
Physical reference books can be expensive and difficult to search through. However, the online encyclopedia Wikipedia is just as accurate as Encyclopedia Brittanica. And, it's free and easy to use. 
 
There are also hundreds of online educational services and tutoring options. If your child is struggling with an advanced concept, it can be hard to find someone in your town to help them understand.
 
High-speed access to educational resources lets your child find the resources they need to gain mastery in every subject.
 
Websites like Kahn Academy offer free lessons in a variety of subjects in every grade. They even offer help for college prep. 
 
Most colleges offer online applications. This allows students to apply for multiple schools without waiting for the postal service.
 
Many schools even offer online classes so students can learn at their own pace in an individually designed curriculum. This opens the door for your students to study subjects that might not be available in their schools.
 
Besides the curriculum, internet learning saves time and money. Students aren't burdened with hundreds of copies of paper notes. They don't need to wait for books to become available. The information appears on their screens in an instant, allowing them to make better use of their school time.
 
Better education translates into better economic opportunities. Can you really afford to keep your children from future success because of your slow internet?
 
High-speed internet opens up an opportunity
The rural job hunt and search can be tricky if you aren't able to access the internet. Ever been to a rural job fair?
 
Not Fun at All.
 
Your options are spread out, so "hitting the pavement" means hours driving from one potential employer to another. 
 
All this wasted time traveling doesn't have to be part of your job search. Many companies list job openings online, and you can apply from your home computer.
 
Slow internet can waste just as much time as all those endless hours of driving. Every second you spend waiting for a job listing to load is time you could spend finding other job possibilities. 
 
But employers don't just post job openings online. These days, many jobs even allow you to work remotely from home. Millions of people currently work on the internet to support their family or make money on the side.
 
If you're bogged down by slow internet, working from home can be ridden with wasted loading time. After all, you don't get paid to look at a loading screen. 
 
High-speed internet can allow you to work much faster, moving on to the next assignment and earning yourself a higher paycheck.
 
High-speed internet expands work opportunities far beyond your local area.
Know your high-speed rural internet options
Gone are the days when the world wide web was like getting cable TV for the first time. High-speed internet is no longer a luxury. It's necessary.
 
You can't afford to live with slow internet interfering with your business and stealing opportunity from your children. 
 
It might seem like your home is a high-speed dead zone. A place where no internet service providers dare to trek. Many internet companies don't see economic value in expanding their service infrastructure to include more high-speed rural internet options.
 
Here at WaveDirect, we're not afraid to forge the future and shape the internet for rural residents of Essex County. While other companies ignore rural communities, we offer a number of high-speed rural internet options for as little as $59.95 a month. Sign up today and get connected to the rest of the world.