Canada's Best Internet Service for Back to School Success: What You Should Look For
It's September and what that means for thousands of students all over Ontario is that school is back in session. Goodbye warm summer weather, hello classes, assignments, and early morning alarms! But what might Mom happy is that Wavedirect is offering the best in internet plans for students.
Back to school time isn't all bad, though. It means new opportunities to learn, chances to propel yourself further down your career path. Also, a great time to start hunting down the best back to school internet deals.
That's right!
The best internet service providers in the Ontario area see the increased demand of students and get competitive to lure them in as brand new customers.
But which internet provider should you ultimately give your business to? Particularly if you live in rural Ontario?
Our team is going to give you some tips on what to look for when shopping around. You can always check our blog sidebar on the top right, for our current back to school internet deals. Read on to learn more!
What Do You Need Your Internet For?
Students in Ontario need internet for different reasons. Overwhelmingly, students need internet to access email and for web browsing.
For others though, they may need to leverage data-intensive cloud-based applications, video streaming and more to get their work done.
Understanding which use camp you fall into is imperative to make sure you choose an internet service provider that's offering you the speed you need at the best price.
Below are some baseline connection speeds you should look for based on the tasks you need to complete on your internet connection.
Email, Web Surfing, Social Media: 1Mbps
Video Chatting: 1-4 Mbps
Video Streaming SD: 3-4 Mbps
Video Streaming HD: 5-8 Mbps
Downloading Large Files: 30 Mbps and Up (varies based on file size)
Gaming: 1-3 Mbps (varies based on the game)
Note the above estimates assume one user is accessing the internet. You should double, triple, etc. the above estimates by the number of people in your home.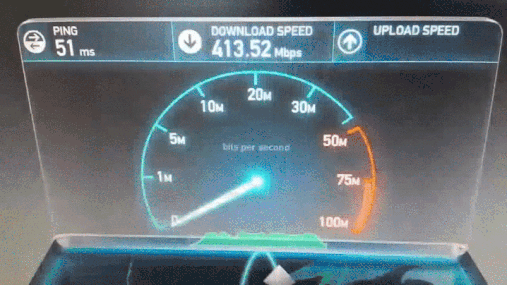 Remember, the aim is to always buy slightly above what you think your data needs are. Avoid overpaying for too much data or underpaying for too little.
Weighing Your Options
If you live in a big city, there will be no shortage of options when it comes to hunting down the best internet service provider that's offering back to school deals. If you are more secluded, however, you may need to compromise on your expectations, given that high-quality internet options are scarce in rural Ontario areas.
That's not to say that excellent rural internet providers don't exist though. To dig up the highest-quality internet connections in your rural community we recommend staying away from satellite internet, 3g, and dial-up internet services. Those connectivity technologies are likely to be too outdated for your needs.
Assess Offers
We get it. You're looking to switch up or start an internet service plan for your back to school needs partially because you need reliable online access and partially because you're looking for great back to school deals!
The good news is that there's no shortage of great deals to be had on internet rates at this time of year. You will, however, need to access all offers closely.
Most promotional rates you'll get on internet access will expire at the end of a stipulated "contract-term". When your contract is up, you'll be asked to renew with your internet provider usually without the previous promotion which can drive up your rate significantly.
Reputable internet providers will spell out the terms around their promotions clearly before you opt-in. Be sure to take the opportunity to fully understand offers you're considering and make sure that you're prepared to manage your rate when it renews.
Furthermore, be aware that most service providers will charge installation fees, account set up fees, and other charges necessary to help you establish your account. Make sure to factor those costs into your internet service provider search to ensure you're getting the best deal.
Service and Reliability
Last but certainly not the least important factor you'll want to consider when finding the best internet service provider for your back to school needs is the reliability of internet service and its level of customer support.
Internet, particularly in rural areas, can be subject to outages.
Does your service provider have a good track record of allowing customers consistent access to the web? If your provider does experience outages, how often do those occur?
Knowing what to expect concerning reliability up front can help you avoid disappointment and frustration later.
On the subject of customer service, do you feel comfortable talking to your internet service provider? At the end of the day, the quality of customer service your internet team provides you with is something you'll have to live with for the extent of your contact.
Sometimes it's worth paying a little bit more when necessary to feel taken care of by the internet provider you're doing business with.
Wrapping Things Up With our Best Back to School Internet Deals
Now that we've briefed you on everything you should research to find the best Ontario internet service provider, we're going to share with you that our team at WaveDirect offers everything we've discussed throughout this article and more!
Our customers love us for the reliable internet service we provide them within rural areas of Ontario. Plus, they also enjoy our high speeds, excellent prices, and outstanding customer service.
Don't believe us? Try what we feel is the best internet service in rural Ontario free for 30 days. Learn more about the residential internet service plans we offer our customers. Contact us today if you have any questions!